Dear Artscroll: Thank You
You don't know me.  As a company, you've experienced one of your first major public relations crises and you have dealt with it wisely. By placing Yosaif Asher Weiss and Yisroel Weiss on indefinite leave, you've imposed a sanction as best you can against a recalcitrant husband and publicly encouraged the resolution of a divorce.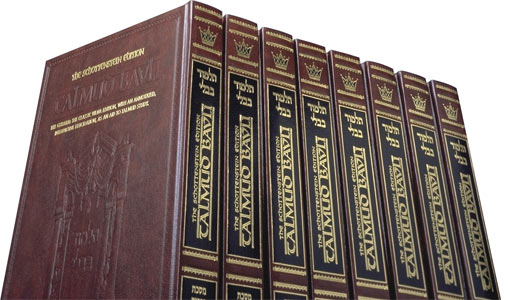 I have found a financial boycott to be more desirable in this case than the distance the Mishnah allows us to go.  As it's described in Gittin 9:8 and Arachin 5:6, (check out Maimonides' take on those statutes more insight) the option to beat the get out of a man exists, but this method has been cleaner, sleeker and more befitting the appropriate reputation of the Jewish community.
I want to thank you and let you know that my personal support of a boycott against your company was in no way, by any means, vindictive. Following your action, I rescind support for any more boycotts against your company (aside from Daily Dose of Torah, whose author Yosaif Asher Weiss is still a subject of this dispute). Many might assume that Artscroll represents a conservative-tilted, more stringent view of Judaism. I have been motivated by the limited learning on the subject of gittin that even if this were the case, the literature you have published is full of discussion on the imposition of sanctions against men who do not issue gittin in a timely manner.
As this issue publicly announces to the world that we Orthodox Jews have a critical communal problem, I am utilizing this experience to move forward in my own studies in an effort to intervene in these situations in a more concentrated way in the future.  I advocated targeting your line of Talmud products specifically, and now I openly advocate for them.  As I continue the Daf Yomi cycle with a group whose members are each 10 years my senior, plus start new chevrutot in Bavli and Yerushalmi, I cannot quantify how important your products will be in aiding me.
Your company has done a tremendous job promoting Torah study, even if it is in vogue to critique 100% of your publications in certain circles of the Orthodox world. Without the investment your company has made in translation, it would be virtually impossible for many people to have the access they currently do to the Torah, its major commentaries, the rest of the Tanach, Midrash, Mishnah, of course the two Talmuds and several works of Rishonim and Achronim. I encourage you to continue to expand your library and improve on work you have already published.