We Won the Edward R. Murrow Award!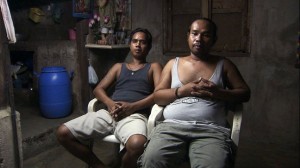 I'm in New York. In a couple of hours, Ric Bienstock, Felix Golubev and I will be attending a gala dinner sponsored by the American Overseas Press Club. We were invited here because we produced "Tales From the Organ Trade", an investigation, directed by Ric, into international organ trafficking. This morning, Hollywood Reporter broke the story that we won the prestigious Edward R. Murrow Award – an unprecedented second time.
This film for HBO couldn't be more timely. Just yesterday, a front page story in the Jerusalem Post exposed an underground ring smuggling Israeli women to Turkey for the purpose of trafficking in kidneys. I believe the film will make a difference and that laws governing the buying and selling of kidneys will be changed to protect both buyers and sellers from exploitation. In the meantime, it's an honour to be recognized by our peers.