10 Hanukkah Gift Ideas For Her
Spinning dreidels, noshing on latkes and jelly donuts while lighting the menorah — what's there not to love about Hanukkah? Let's celebrate the festival of lights by giving the special ladies in your life the perfect gift. From festive t-shirts to mugs here's a list of gift ideas at under $100.
1) Hanukkah Leggings
These ChaiTideApparel watercolor patterned leggings are beyond our wildest Hanukkah dreams. With sufganiyot, gelt, and dreidels, imprinted on the leggings, it's the perfect gift to give at a Hanukkah party. Paired with a white tee, these leggings are especially great as festive workout gear or pjs for all 8 night of Hanukkah and beyond —cause why not?!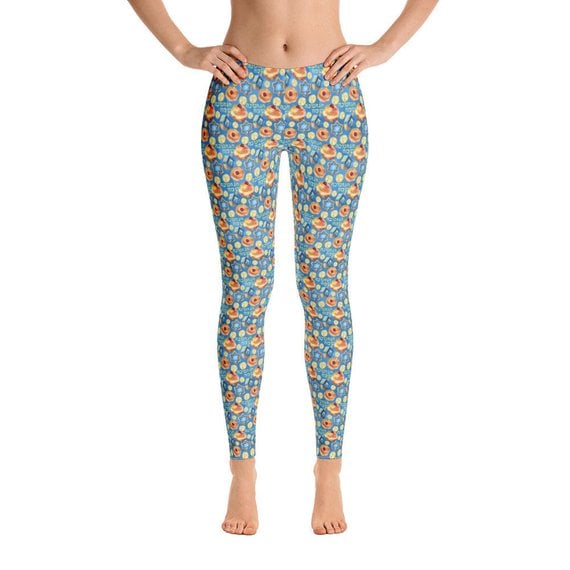 Hanukkah Leggings with Donuts, Sufganiyot, Gelt, Dreidels ($42.00)
2) Believe In Miracles T-Shirt
Wearbu's Believe in Miracles t-shirt seamlessly lends itself to expressing the meaning behind the miracle holiday. It's a fantastic way to wish your lady love a Happy Hanukkah while also commemorating the miracle of oil that burned for 8 days instead of one. Beyond that, Wearbu's  Hanukkah t-shirt is a great option for the ladies in your life who aspire to express their belief in the miracle of human courage that empowers us to take risks for the future even in an uncertain world. Wearbu mentions their goal with the shirt is to promote courage, even in the darkest of times and to create our own light. Sounds to me like a great way to gift an uplifting message this holiday season 🙂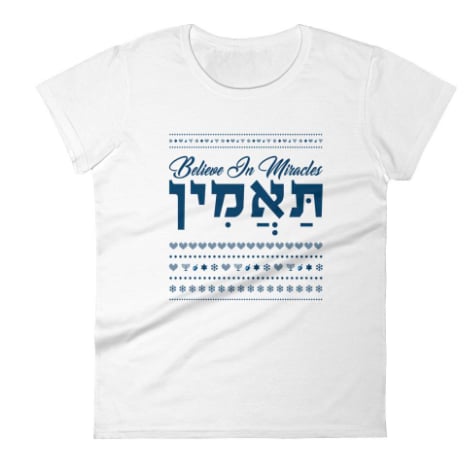 Believe In Miracles T-Shirt ($25.00)
We live in a world where emojis are apart of our daily text messaging conversations. It adds life, it emphasizes emotion, and it's an all around fun way to express ourselves in the digital space. So, why not gift your special loved ones Jewish inspired emojis to add Hanukkah flavor and other Jewtastic emojis to your digital conversations? Shalomoji offers a slew of Jewish emojis, GIFs, and stickers. Add a menorah, add some jelly donuts, some latkes, and a Rabbi GIF wishing your loved ones a Happy Chanukkah!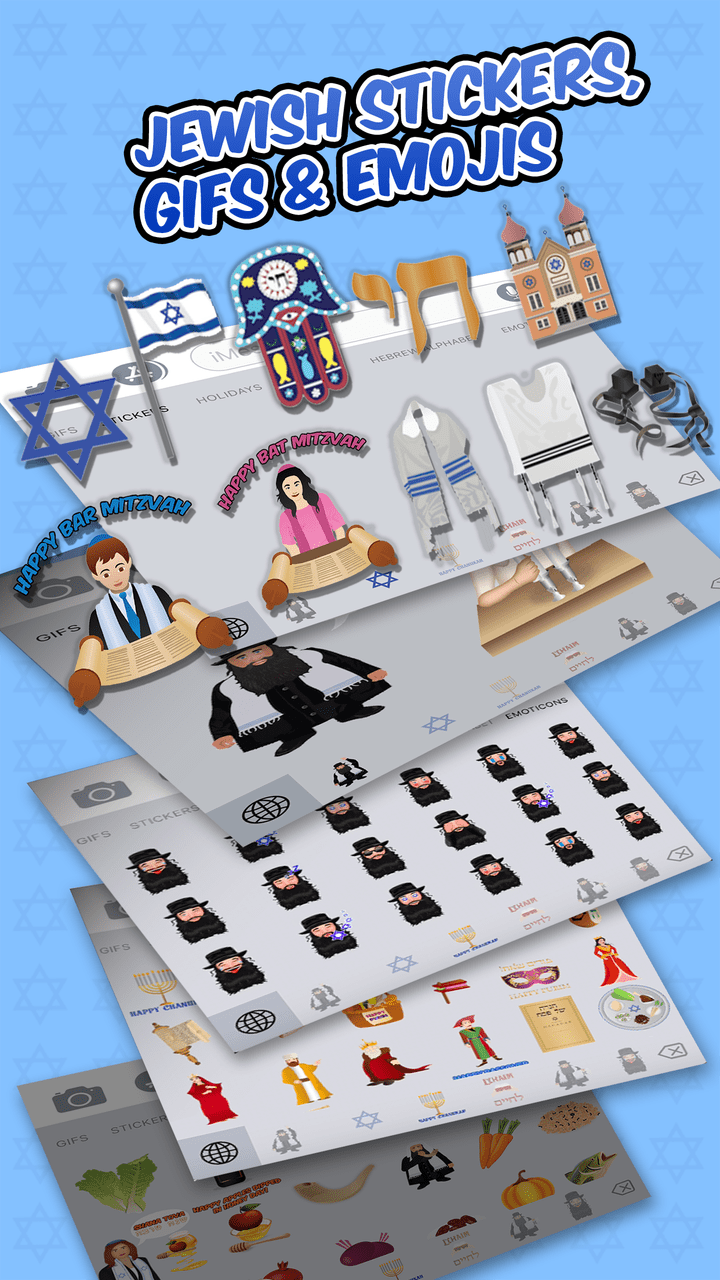 Jewish GIFS, Stickers, and Emojis ($1.99)
Chai and Home's countdown bags are the ideal way to add extra special anticipation for each night of Hanukkah. The uniquely deigned set of eight 6.5 x 9 inch bags also make for cute goodie bags for the ladies in your life who love throwing Hanukkah parties.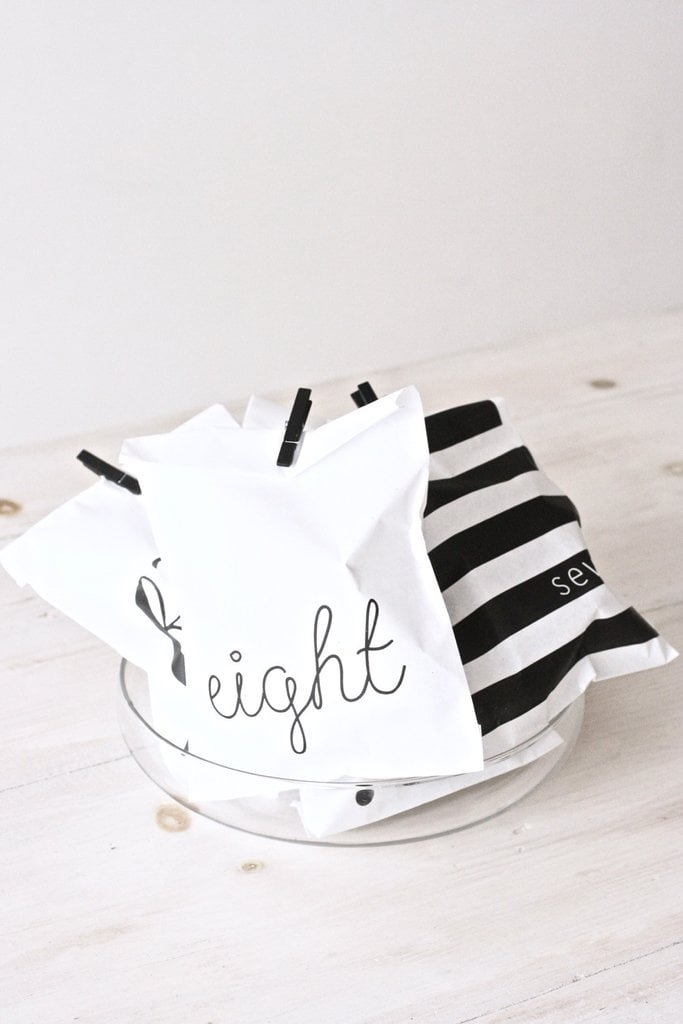 Hanukkah Countdown Bags, White, Set of 8 ($ 11.00)
5) Jews Do It For 8 Nights T-shirt
This Proud Jews t-shirt is a great way to show off your Hanukkah pride and might I add a perfect t-shirt to pair and gift with those Chai Tide apparel leggings! Hanukkah apparel galore— am I right?! What's so great about this Proud Jews t-shirt is that it is pre-shrunk to make sure your size is maintained throughout several washes, and has a classic fit #tshirtgoals!!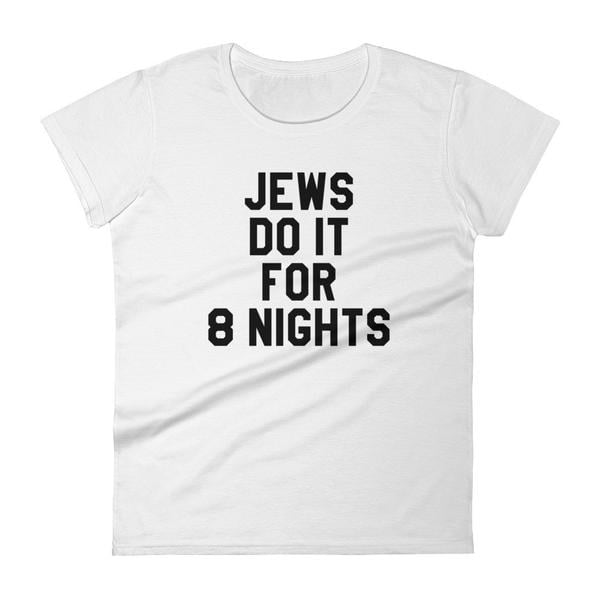 Signature Style 8 Naughty Nights Women's T-shirt ($29.95)
6)Temple Dreidel
This gold plated blue enamel temple dreidel is such a stunner! Designed by an Israeli artist in New York City, it's a great gift to help keep the Jewish holiday traditions alive while also serving as a symbol to commemorate the rededication of the Second Temple in Jerusalem.
Gold Plates, Blue Enameled Temple Dreidel ($87.00)
For the extra festive ladies who love to wear statement jewlery– this is a magnificent  Hanukkah gift! These latke earrings topped with apple sauce and sour cream have me drooling for some latkes ASAP. But, really, what better way to celebrate than to wear these delicious beauties this Hanukkah season. Definitely will be rocking these at my Hannukah party!
8) Hanukkah Mug
For the coffee and tea lovers out there this gift idea is a no-brainer!!  Let's help with sipping that cup of joe and devouring those jelly donuts the right way! If you are specifically looking for high quality Hanukkah ware look no further than this beige porcelain Hanukkah mug. These intricately designed mugs were meticulously hand crafted from Tucker's fine porcelain, hand sculpted, carved,  glazed and fired to full vitrification. They are even dishwasher and food safe #winning!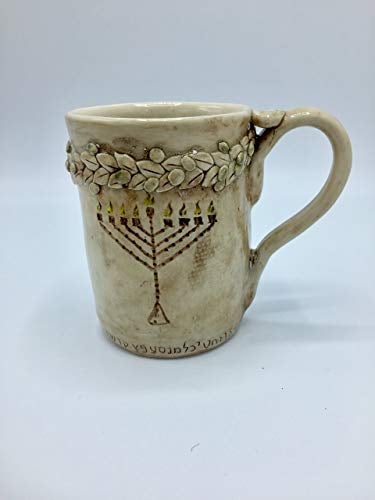 Handbuilt porcelain Hanukkah menorah mugs with Hebrew inscription ($40.00)
9) Peace Love & Latke Grease Apron
For all the ladies in your life who are home chefs, lovers of cooking, and Hanukkah hostesses, this lively Hanukkah apron with a ruffled bottom is the ultimate gift. It's a fun way to cook latkes in a fashionable way while adding some festive humor to the mix.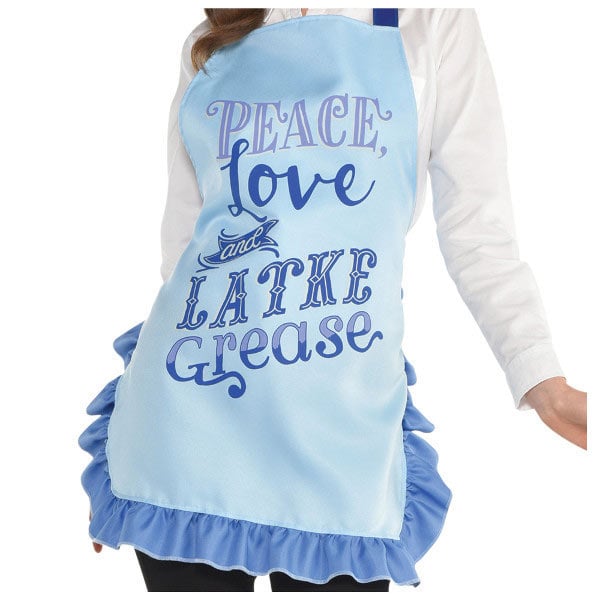 Peace Love & Latke Grease Apron ($18.95)
10) Stainless Steel Hanukkah Cookie Cutters
The set of 3 cookie cutters – menorah, dreidel, and Star of David is not only great for baking Hanukkah treats! For the artsy crowd, you can gift a set to use for crafts, clay, playdough, stained glass templates and more!