55 years of a life punctuated by wars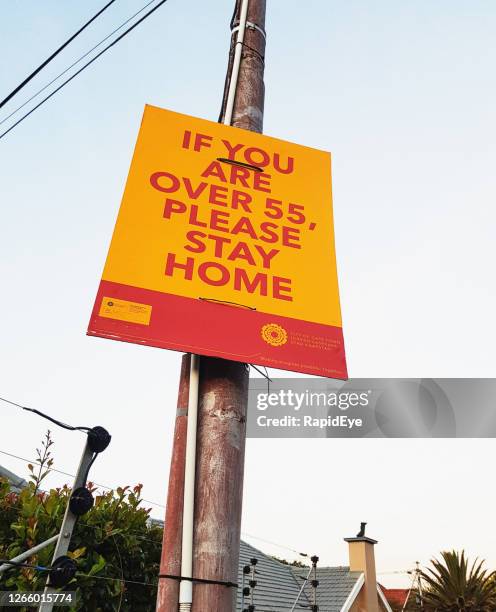 On June 4, 1967, my husband graduated from rabbinical school. We both had finished our degrees and after five years of student life we were ready to move on and leave NYC to experience the real world. We were fortunate that the whole family could come to town and the celebration took place at the top of a rich cousin's penthouse on 59th Street CPW facing Central Park. It was a joyous time, we planned to go first to Camp Cejwin, as we had done for the previous four years of our marriage and then onwards to Spokane, Washington. My husband chose to go there, to what was considered to be a "hardship pulpit," rather than serve as an army chaplain. I looked forward to being a rebbetzin—I have pictures of me trying on hats for the new role–and had cast out letters to about 50 colleges within an hour radius of driving distance from Spokane, looking for a job and to continue on to a PhD in literature. Gratitude, which is the subject of this week's Torah portion re'eh punctuated this time of our life.
FIRST WAR
That night, we were woken by a telephone from a distraught aunt who told us "The Egyptians are attacking Israel." That got us out of bed quickly and we turned on the radio. My husband then made a pronouncement, the latter part of which he has always denied ever saying, "I'm going to Israel, with or without you!" That got my attention. Down the drain went my dream of stability after five years of marginal living as students. The next day, we contacted the executive director in charge of rabbinic placement who got us out of our contract with the Spokane congregation. Despite losing us, they sent a lovely letter, saying how they understood and wished us well. This was due to the fervor in the aftermath of the Six Day War. We were sent to a different hardship placement, which was to begin in September. After spending our summer in camp (we needed the money) we were off to our adventure — planning to stay in Israel for two years and then to get on with our lives. We left on August 27th and arrived at the Lod airport on August 28th. This was 55 years ago, almost to the day!
For years, I was sure that our anniversary was the 27th, but in throwing away old papers, I came upon our passports, and it said we arrived here on the 28th.
Our new hardship job was working with American troubled high school teenagers whose parents dumped for a year in a youth village in the north. We arrived on a Sunday after the Torah portion of ekev.  In those innocent euphoric days after the victory of the Six Day War we felt "the wonderous acts that WE ALL saw with OUR OWN eyes, the signs and the portents, the mighty hand, and the outstretched arm by which the Lord liberated Jerusalem" (paraphrase of Deut 7: 19). Contributing to this euphoria and meaningfulness of the moment was Naomi Shemer's song, Jerusalem of Gold and the iconic pictures of soldiers praying at the wall.
Like in the parasha that we had read before we left, we felt we were walking in God's path to come to Israel at that time and that we were going to the good fruitful land that God gave us (cf. Deut 8:6-11). The following week's parasha re-eh, had another pronouncement which we found meaningful at the time: When God brings us to the land which we will inherit and then settle into (cf. Deut 11: 29-31). And the proof of that particular pudding was that I discovered after five years of marriage I was now pregnant at age 25. Of course, we had no intentions of settling; nevertheless, it was a special time full of promise.
Our daughter was born in in the Hillel Yaffa hospital in Hadera. The job with teenagers was a disaster and we decided to move to Jerusalem after my husband was offered a job he couldn't refuse, to be an editor at the Encyclopedia Judaica. I started teaching at the Beit Ha-Kerem teacher's Seminary (today David Yellin College) and soon after at the Pre-Academic Center of the Hebrew University (which was in the poor neighborhood of Musrara in what was the Salesian Sisters Home, and which we cynical lecturers called  sleezy-anna.  Our Center was the first to go up to Mt. Scopus in 1969/1970 to teach in the new Martin Buber building. Since construction was ongoing while we taught there, every day was an adventure and driving through the old city to get there was no problem and had no risk.
By then, having rented for a year in Kiryat Shemuel we bought our first home in Kiryat Moshe in Jerusalem. To do this we officially became olim after our third year in Israel. In those days, there were a lot of benefits which made it worthwhile to become an oleh, with three quarters of a mortgage given to us, plus other rights as well. In 1970 our son was born. After five years the Encyclopedia was completed and my husband had a variety of part-time jobs all of which utilized his rabbinic skills. In the winter of 1972, he was called up to the army to do an abbreviated basic training.  I continued at my two teaching positions and picked up other teaching gigs to supplement our meager earnings. We upgraded our home when we moved to the secular part of Bayit Vegan. My parents, who had come for each birth of their grandchildren, finally came on aliyah in May, 1973 from the US  and moved to Netanya. Every other Shabbat they came to us or we went to them and spent time at their beach-side home. They were in good spirits; the children were delighted to have grandparents who  lived in Israel and life was good.
SECOND WAR
On October 6, 1973 on Yom Kippur, while walking home from the synagogue in Netanya, we noticed a lot of traffic which we thought was unusual, since this was the "holiday of bicycles" that all children looked forward to. We heard sirens around 2 PM while trying to rest before going back to pray. At first, we thought it was the wind from the beach, but the noise was so insistent that we did the unthinkable and turned on the radio on the holiest of days. We were in shock by what we heard. We went back to the synagogue to finish the services, but after an hour were kicked out by the miluim branch of the army which was setting up tables for mobilizing reserves. My husband, the officiating rabbi, after debating whether to blow the shofar before neilah was out decided to do it and then we left.
At 6.30 we heard Prime Minister Golda Meir's broadcast to the nation: "Citizens of Israel. Shortly before two pm today, the armies of Egypt and Syria opened an offensive against Israel, launching a series of air, armoured and artillery attacks in Sinai and on the Golan Heights. The Israel Defense Forces have entered the fight, and are beating back the assault. The enemy has suffered grave losses…."
Much later that night, we returned to Jerusalem with our two children sleeping in the back of the car, with our headlights off—at an excruciating snail's pace. We arrived home and fell into our bed. A few days later, my husband, who had indicated on the IDF forms that he was a rabbi and a photographer, was asked to join the hevra kaddisha of the Southern Command. He has written extensively about his experiences and his diary is available to read by one and all. https://en.michaelgraetz.com/ideas-and-research/significant-events/a-yom-kippur-war-diary.
After the war was over, when he said to me, "we have to leave Jerusalem, because I want to serve as a pulpit rabbi," I had no objections. The small-town Jerusalem I loved as a student in 1962 and 1965, was expanding and growing so much that it was turning into a metropolitan city. My commute to Mt. Scopus to teach involved a half hour if there were no traffic jams.  I no longer turned around when I heard someone speaking English. I had doubts about Jerusalem being the best place to raise two children. My father got sick during the war and was misdiagnosed. It was a traumatic period, because my mother, rightfully felt, that during a wartime period, no one was interesting in taking care of old men (in those days 73 was considered old). They went back to the U.S. and returned to Israel with a death verdict.  He went straight into the nearest hospital (which was in Kfar Saba) and died there after three weeks. Meanwhile at work we were encouraged to volunteer as tutors to soldiers who had suffered burn injuries. This was a sobering experience as I understood from close up what the results of war are. I too, was ready for a change after these personal and national traumas.
MINI-WARS
We found ourselves a pulpit in Omer in the summer of 1974. Before we arrived we had never heard of the place.  To say that this was a life changing experience is an understatement. Previously our life changes were punctuated by wars. After a year of renting, we moved to our permanent home–a home we still live in. Our next door neighbor with two young children was a war widow. Down the block from us lived another war widow and also newly bereaved parents whose only son was killed in the war.
Wars and conflicts remained part of our lives. But these wars were called operations or campaigns: Lebanon, the two Intifadas, Gaza.  Missiles fell, we got our gas masks, put tape on our windows, we cleaned our shelters and then life went back to normal. Our children did their army service; and today our grandchildren continue to do so. This is the cycle of living in Israel.
Last week, I wrote about how I do not do very well with transitions. But there are always exceptions to the rules. We did fantastically well with this particular transition. In the ten years of our marriage before we came to Omer, we had lived in eight different homes. We travelled light! We came to Israel with two suitcases a piece. When we came to Omer, we had lots of baggage, furniture and two children.
Just as we never expected to stay in Israel for more than two years, who would have thought that we would never leave Omer and stay in the same home. Our next door neighbor, the war widow and we are the only ones who still live on our street.  Even after our retirement we have stayed in this community in which we started out as pioneers and that nourished us. Over the years, I found my voice here, as a feminist learned Jew. Omer was very small then and I knew almost everyone here. What sold us on Omer was the swimming pool, the country club.
To us Omer was like returning to summer camp. Of course, there were downsides: a small grocery; no bank; a tiny post office and that was it, not even a cemetery. There was no traffic light to get out of town. But there were two hairdressers and Beersheba was seven to ten minutes away.
Our oldest daughter was born in the North, our son was born in Jerusalem and our youngest daughter was born here in the Negev. I joked at the time that we had one child for each place we lived in—and I decided then that we would not move, because I only wanted three children. And this is where we have stayed, not exactly wandering in the desert, for much more than 40 years. Omer has grown; Beersheba more so.
On the 55th anniversary of our arrival to Israel, not as olim, but as a couple who never left, it is time to express our gratitude for a country to which we have contributed a lot, but from which we have received so much more. To express these sentiments, I don't have to look further than this week's parasha, re'eh, which means SEE. We have seen much and have received some curses, like the indignities of aging. But we have received mostly blessings. Too often we don't appreciate our blessings. For instance, we take for granted, that all three of our children and seven grandchildren live in Israel. This is not necessarily a given. The parasha teaches us that we should recognize this and give thanks. What speaks to me especially as I conclude this rather long posting is the last verse of this week's parasha which I have revised somewhat:  We did not appear empty-handed but came with our gifts to this land and were blessed accordingly (compare with Deut 16:17).