Georgia on My Mind, Haunted by DC
January 6, 2021, the day of the insurrection by the Trump supporters in DC, will go down in history as a day of infamy, like 9/11, the Twin Towers, November 22, 1963, the Kennedy Assassination and December 7, 1941, Pearl Harbor. But January 6, 2021, was also a day of hope.
That was the day that the liberal Jew Jon Ossoff and the progressive Afro-American pastor Paul Warnock were declared winners of the two Senate seats in Georgia, giving the Democratic Party a majority in both houses of Congress and a chance for the new Biden-Harris administration to begin the healing process that America so desperately needs.
Any graduate of the 60s like myself with memories of the Black-Jewish alliance in the civil rights struggle, of the blood alliance of the martyred Schwerner, Chaney and Goodman during the Freedom Summer of 1964, and the image of Rabbi Abraham Heschel marching alongside Dr. Martin Luther King in Selma Alabama in 1965, can't help but feel that the times they are a changing once again, and that the first one now will later be last.
Shocking images from Washington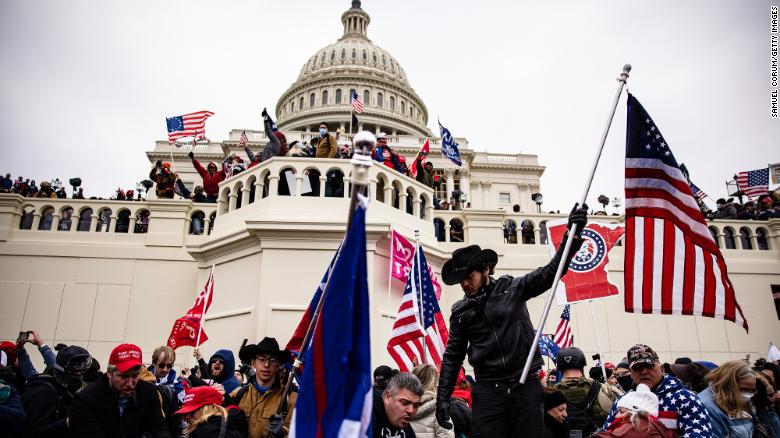 On the evening of January 6th, I was plugged into a Zoom here in Tel Aviv of a discussion on the forthcoming Israeli elections, when I began to hear comments from the participants about the troubling images coming out of Washington D.C.  In order to understand what they were referring to, I turned to CNN and was shocked and horrified to see thousands of people, some of them armed, breaking into the Capital building. It looked like scenes from the 2013 film that is frequently shown here on cable TV, "Olympus Has Fallen" which depicts how North Korean terrorists break into the White House, while the President and his cabinet members are rushed by security personnel to an underground safe place in an attempt to protect them.
But these were not North Korean terrorists, but Americans, who were following the instigation of a totally unfit and unstable American president, and his enablers Rudy Giuliani and Donald Trump Jr.   This was the first time I had looked at CNN since the second Gulf War in 1991 when the Iraqis were firing Scud missiles at Tel Aviv.  This time, rather than Peter Barnett reporting from Baghdad, I saw commentators in DC accurately in my view describing what they considered an attempt at a coup, an attempt to overthrow American democracy. And it was shameful to see one of them even carrying an Israeli flag, presumably a member of the minority of the American Jews who are right-wing and support Trump because of his supposedly "pro-Israel" meaning pro-right wing Israeli policies, which are against the best interests of Israel and its people.  The only saving grace on the broadcast was to hear the voices of some Republican Congressmen from their secure location strongly criticizing President Trump for unleashing this attack against the foundations of American democracy.  Perhaps they are an indicator of a possible attempt to regain control of their party for serious, sane conservative voices and positions.
Inspiration from Georgia
But January 6th was also a day of celebration. As a former Chair of Democrats Abroad – Israel, I was privileged to be on a number of Zooms with activists in Georgia leading up to the decisive run-off election. It was really impressive to see how engaged and skilled activists were working to help Ossoff and Warnock to win the election.  Inspired by Stacy Abrams run for governor, I saw Afro-Americans, Latinos, women, polling experts, Jewish and Afro-American lawyers from New York, all working to get out the vote and to ensure that voter suppression would not influence the final outcome.  I also know that my liberal and progressive friends in other parts of the country and even abroad were doing all that they could to help, via phone, email, WhatsApp and Zoom.
Thank you Ray
When the results came in, I felt impelled to turn to You Tube to listen to Ray Charles sing "Georgia On My Mind".  Perhaps as a harbinger of things to come the State of Georgia had chosen to make his version of the song their official state anthem, a symbol of black and white solidarity in the heart of the American south, a counterpoint to the Confederate flags that some of the marauders at the Capital carried inside the inner sanctum of American democracy.
When I was 18, I was privileged to hear Ray sing the song live back in Brooklyn, when my friend Yael (where are you today?) and I were the only whites in a totally black audience at the Brooklyn Academy of Music (BAM).
The whole performance was like being in a southern Baptist church, with Ray playing the role of a secular singing pastor, and the audience being the response congregation. And now Reverend John Warnock, who was a pastor giving sermons in the same church that Reverend Dr. Martin Luther King once presided over, is one of the two newly elected senators from Georgia.
Is there a message for us here in Israel?
All of this makes me wonder if we can create such a coalition for change here in Israel as well.  While Netanyahu is more highly educated and sophisticated than Trump, he is also leading an assault, so far not a physical one, on the foundations of Israeli democracy, challenging the legitimacy of the courts, the press and liberal academia.  Some commentators have even wondered in the last few days if what happened in DC can happen here as well.
The closest parallel to the Black-Jewish coalition that Ossoff and Warner and their supporters here in Israel would be a Jewish-Arab coalition in Israeli politics. We know that the chance to replace Netanyahu in the last election was thwarted by the unwillingness or inability of Blue and White leader Benny Gantz to accept the support of the Joint Arab List to create an alternative government.
The possibility of progressive change here in Israel is totally dependent on joint Jewish-Arab cooperation.  Understanding this, the Meretz Party has placed two Arabs, social activist/entrepreneur Ghaida Zoabi and former MK Esawi Freij in the number 4 and 5 position on their Knesset list.  And there are also a number of other joint Jewish-Arab initiatives being considered.
This will be important, though not enough, since a coalition of liberal/progressive Israeli Jews and like-minded Palestinian Israeli citizens will still be a minority within Israeli society.  We must find a way to reach the majority of the Israeli public with a clear progressive vision for Israeli society in the future, and leadership which knows how to express that vision.
As Martin Luther King said, "the arc of the moral universe is long, but it bends toward justice." Let us hope that he was right, both in terms of the United States, which seems to be moving in that direction and here in Israel as well. There's still a lot of work to be done.