Great News: Our Headline Grabbing Series Premieres in the UK!
Our four part series, "Biblical Conspiracies", has just premiered on the Science Channel in the US. It did so well that two unscheduled rebroadcasts took place immediately. Now the series is getting its UK premiere on Discovery UK.
Each film is a breakthrough: One of the episodes reveals wood on crucifixion nails from the tomb of the High Priest Caiaphas, the man who sent Jesus to the Romans, who then sent him to the cross.
Another episode is a companion to my best selling book, "The Lost Gospel: Decoding the Ancient Text that Reveals Jesus' Marriage to Mary the Magdalene" co-written with Prof. Barrie Wilson, that was launched recently at the British Library's rare manuscript section. This film, "Bride of God", details the discovery and decoding of a lost gospel. In this gospel, Mary Magdalene is not simply "Mrs. Jesus", she is a co-deity!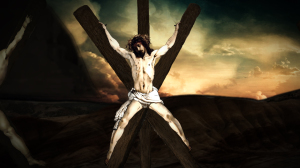 Academic response to the book and film has ranged from skeptical to rave reviews. York University Professor Madelyn B. Dick stated: "I find the major thesis of Jesus' marriage to Mary the Magdalene very convincing. The treatment of Mary in the text as an important element in the Christian tradition struck a cord with me. I have always felt that the emphasis on celibacy and the identification of sex with sin and corruption is detrimental to the place of women in the natural order of things. It is very much part of the denigration of women that I spent my professional life lecturing against." Hartford University's Professor Richard Freund stated: "Jacobovici and Wilson have uncovered one of the greatest ancient literary and archaeological mysteries. It is sure to revolutionize future scholarship and excavations in the history of ancient Christianity and Judaism."
A third episode reveals a long, lost Michelangelo that tells the heretical story of Jesus' marriage to Mary Magdalene. This is a real life "Michelangelo code". A fourth episode – based on a new archaeological find – reveals how the crucifixion really looked liked.
The UK dates on Discovery UK are as follows:
Ep. 1 premiere 1/18/15
Ep. 2 premiere 1/25/15
Ep. 3 premiere 1/1/15
Ep. 4 premiere 1/8/15
Check local listings for times.