I'm late to the nail art party but making up for lost time. Till now, it never captured my imagination. Dotty flowers and flourishes aren't my style. But recently, I've come across manicure masterpieces! These 10 baby canvases can provide a portable place of expression.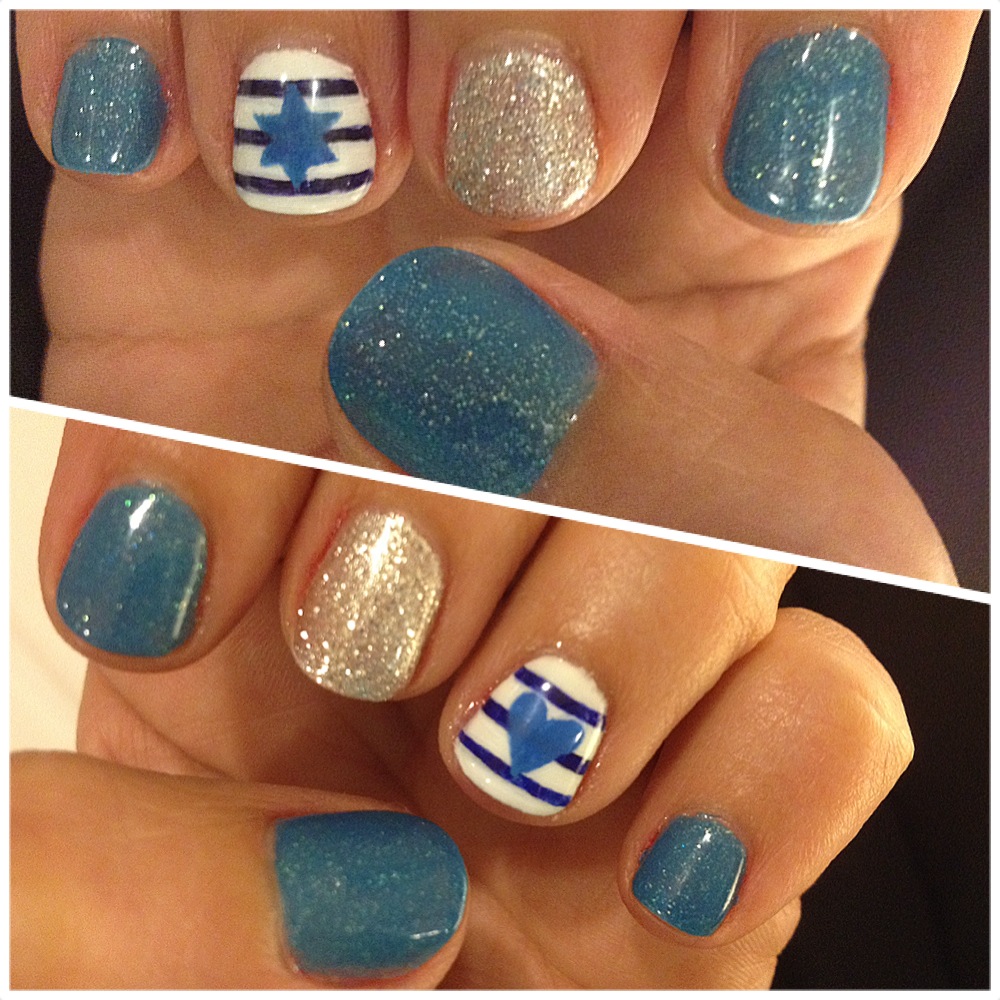 So given my upcoming trip to Israel, I wanted to indulge my latest curiosity. I'm not the first to try this theme. For my take, I tried not to be too literal.
I went with blue nails, featured some silver sparkles, and for the accent nail, dark blue stripes over white, as a nautical nod to the Mediterranean. The Magen David gives a flag effect and the heart on the other hand says, #IHeartIsrael! Israel nail art: a stylish way to wear Zion Pride.