Jerusalem: There's No Place Like Home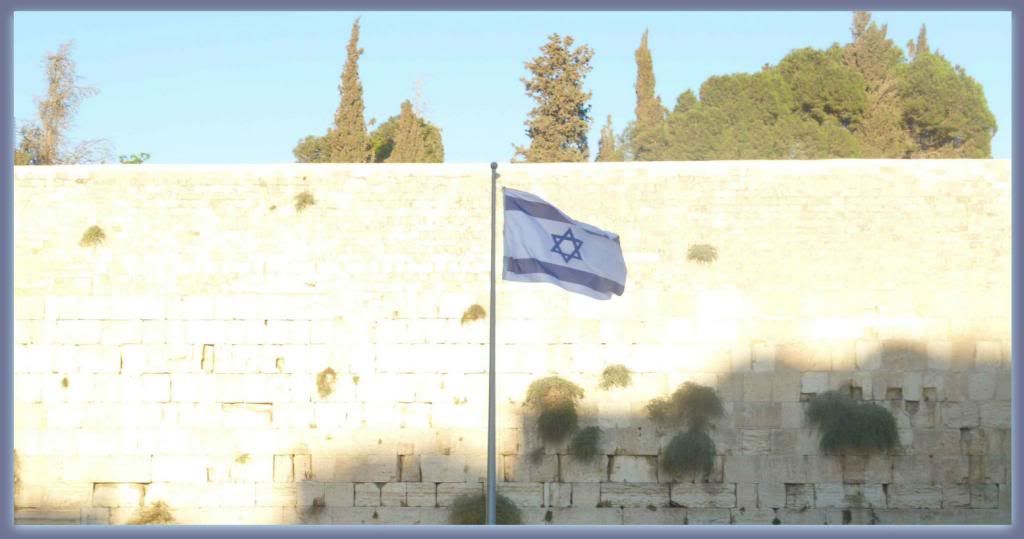 I'm headed to Israel this weekend. Eeeeee! I can hardly think about anything else. My countdown has begun.
I start my trip in Jerusalem, a city I was privileged to live in several years ago. Although spiritual, I'm not the most religious person you've ever met, particularly by Jerusalem standards. And honestly, when I imagined myself in Israel, I always thought I'd be in Tel Aviv with my tush in the Mediterranean as much as possible! But when it came time to go, I asked those who'd gone before me: what's it like?
"Tel Aviv is amaaaaaaazing!" they'd gush, clearly rooting for that choice. "The beaches, the nightlife—it's like the best of New York meets the best of Los Angeles."
"Wow," I'd reply, not really needing to be sold. "And Jerusalem? What's it like?"
"Well…," they'd ponder. "There's no place like Jerusalem."
I'd lived in New York. I'd lived in LA. So, much to my own surprise, I wound up in Jerusalem of gold.
Being in Jerusalem is like being in Hashem's living room. You're so close to Him, you can feel His heartbeat and along with it, the heartbeat of the Jewish people. It's unexplainable, irrational, and exemplified by this story: A few years ago, I was a madricha (counselor) on a Birthright trip. I brought twenty-or-so 20-somethings to Israel for the first time. Though Jewish by birth, most of them were otherwise disconnected and non-practicing. The tour delighted them of course, who doesn't love traveling? But then Friday night rolled around.
We were at the Kotel (the Wailing Wall or Western Wall) for Kabbalat Shabbat. As the sun set, Jews from around the world gathered to pray and sing and dance. They didn't know each other or each other's languages, but they knew the same songs and sang them together, arms around one another, stranger beside sabra, soldiers beside religious, Jews beside Jews. The reverence of the day combined with the passion of the songs and the thunder of the dance reached high and deep and beyond. The holiness was palpable.
Too soon, it was time to go. I stood at the back waiting for my group. One after another, the participants returned, their eyes brimming with tears. "I don't know why I'm crying," they said. "I just, I was there, and suddenly this!" For a surprisingly large number of them, that evening was the highlight of their trip and the most powerful experience of their lives to date. And it wasn't because they had strong religious upbringings.
Israel speaks to our souls, and our souls respond.
Yesterday was Yom Yerushalayim or Jerusalem Day, which celebrates the reunification of the capital of Israel. Before the Six Day War, Jerusalem was split, and Jews were forbidden to access their holiest sites. Now under Israeli sovereignty all religions' holy sites are protected and visitors of all denominations can visit and pray in peace. Incredible moments, like the one above, happen regularly. That's the power of Jerusalem.
Jerusalem is at the heart of Zionism, after all, Zion is the ancient name for Jerusalem. What is Zionism without Zion? What is the Torah without Jerusalem? Jerusalem is mentioned 669 times in the Tanach (Hebrew bible), we pray facing Jerusalem, next year in Jerusalem! We break the glass on our wedding days to remember the temple in Jerusalem, and if I forget you, O' Jerusalem, תִּשְׁכַּח יְמִינִי…may my right hand lose its skill!
"Without Jerusalem, the land of Israel is as a body without a soul."
— Elhanan Leib Lewinsky, Hebrew writer & Zionist leader
I am so grateful to have lived in and to be returning to Yerushalayim where the stones that witnessed history's most epic events shine gold under Israeli flags; to return to the heart of the Jewish people, and to spend time with Hashem in His home, our home. What's better than going home?