Featured Post
Simple rules on where to give your money
There's an art to giving tzedakah, says on of the world's experts on the subject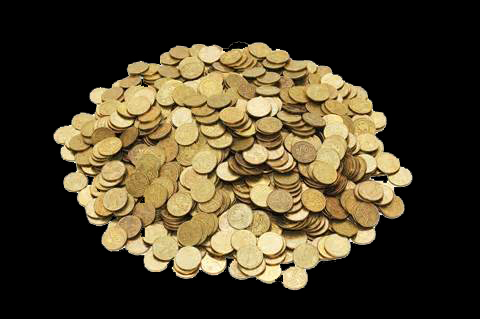 Tzedakah money is precious. Wasting Mitzvah dollars, shekels, pounds, euros, or whatever other currency is no less a serious breach of Jewish tradition than throwing out edible food. Maimonides states it simply and eloquently, "One should not contribute to a Tzedakah fund unless that person knows that the person in charge of the collections is trustwor­thy and wise [Chacham] and knows how to manage the funds properly…" (Mishneh Torah, Hilchot Matnot Ani'im 10:8.)
Note the word "Chacham" – meaning "wise, insightful, brilliant in the ways of Tzedakah/Tikkun Olam." High IQ and college degrees of the administrators may or may not be a significant factor in where your money will work most efficiently and powerfully. (More below.)
After more than 35 years of activity in the world of Tzedakah, I am still astonished by how many well-meaning, bright, and otherwise-sensitive people will give away money inefficiently, and in ways that they would never do with their personal finances or investment money. Even those involved in "high finance".
Simple Rules
Whether through printed literature, web research, or personal conversation and contact, you need to know:
1. Is the individual/group you are giving to doing exactly what you are being told? For example, does a health-related organization really do research or give immediate care and relief or does it use all or most of its money to provide educational programs. You just need to know if they are doing what they say.
2. Most important: How much of your money is actually being used for what the organization/individuals says it does? How much is being spent on fundraising and administration, and how much for accomplishing the real Tikkun Olam you are seeking? It is your Tzedakah money — you are entitled to see a copy of the annual report and budget. If you have questions or there are items on the report/budget that you do not understand, ask. For example,
Telethons (most common in the USA:) Who is paying for the air time and related expenses? Are these donated or are they part of your Mitzvah money? Similar to this are fund-raising dinners or luncheons or dessert-receptions. What percentage of your donation is being used for the rental of the room, good, service, and related items to conduct the event.
Related "a-thons": Sponsoring people on walks/runs for various organizations. By law, the form you fill out must clearly state that a portion of your donation is used for publicizing and operating the event. Some even state something to the effect that, 'We cannot determine at this time what percentage of your donation will be used for expenses." Many of these events are now organized by professional for-profit businesses. As attractive and meaningful to the walker/jogger/runner/cyclist as this type of event may be, it is sometimes wiser to donate directly to the organization, if it meets the other criteria.
Printed matter: Is it fancy or slick? In some cases, the writing, lay-out, and printing are donated by generous people using their Mitzvah talents and resources. If so, the publicity should state exactly that — "This brochure was produced free of charge for…" If not, ask how much it cost. And ask, if the mailing was done by a professional bulk-mail business, how much did they pay for this service?
d. Phone and Mail solicitations: Never give until they send you printed matter with the information described above.
3. Never give to an organization that does not have a street address or does not give the names of the board of directors and staff. A post office box is not sufficient — never.
The Down Side, One Example
Harvard's endowment fund is a most worthy endeavor. A few years back I read that the funds net worth was $30,000,000,000. The director was paid $7,000,000 that year, and others received most significant salaries, some $1,000,000 or more. As I read it, it just struck me that it would be ridiculous for an alumnus/alumna to donate. Surely, if they wanted to better he lives of the students, there were other ways to do it. What difference would even a donation of $100,000 make in this vast sum? I kept thinking of that old phrase, "X has more money than God."
The Up Side: Moving Heaven and Earth with Mitzvah Money
Your Tzedakah money makes a difference, a vast difference. It changes lives, gives food, clothing, housing, hope, dignity, good health, life itself to so many people. Your Mitzvah money gives you power, astonishing power to bring the human touch, true care and love to many people — more than you can ever imagine. Do it efficiently. Treat your Tzedakah money the same way you would treat your car. You want the motor running as smoothly and efficiently as possible. you get it checked frequently, change the oil and filter, do a multitude of things to make sure it takes you from point A to point B to the best of its abilities. The least we can do is the same for our Tzedakah money.
Oh, and once you decide where to give, make a point of giving a little more than you thought you could afford. It's good for all those who will benefit from your Good Heart…and it's good for you.