The Untold Story of Passover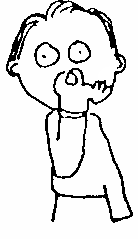 No one ever taught me the "behind the scenes" story of Passover at my Sunday school. The main theme of the Pesach tale was always freedom from slavery—as in, escaping from Pharaoh. But as explained in last week's post, "Passover Made Personal," relating to Pesach as a mere history lesson wastes our present day opportunity.
The energy of freedom used by our ancestors to escape slavery remains alive and available to us every year during Pesach. Leveraged properly, we can each escape our own Mitzrayims (Egypts)—aka: our own limiting beliefs and behaviors.
But perfunctory participation won't render results. Earning the energy of freedom requires emunah, faith. Faith that once the Seder ends, we have all the strength and resources we need to realize our new selves. We learn this Passover lesson from the often-untold story of a fella named Nachshon.
See, thanks to Cecil B. DeMille, most of us imagine Moses raising his staff before the sea, and the water splitting obediently. But, that's Hollywood magic. In truth, the hero of that part of our history was Nachshon.
The actual scene: The Israelites stood dead ended and terrified on the bank of the sea with the Egyptians hot on their tails. Doubts overwhelmed them. Maybe they couldn't break free after all! But one among them, Nachshon had no doubts. He had emunah (faith) despite the circumstances, such emunah that he began walking straight into the water.
The water reached his knees, the others looked on. The waves lapped at his navel, he determinedly moved forward. Salt water got into his mouth, nevertheless he persisted. Only when the water passed his nostrils did the water part, allowing the Israelites to hurry through the sea and seal their free future. Nachshon's faith in Hashem split the sea.
Once we say "Next Year in Jerusalem" at the conclusion of our Seder tonight, we too will be free. But whether or not slavery captures us again depends on our emunah. So, hold your nose and move it, friends! May we each become the hero of our own exodus story and walk forward into our lives with total emunah, forcing our seas to part, enabling miracles and forever securing our freedom. Chag Pesach Sameach!