How AR can combat reading disabilities in children
At this point, technological advancements and breakthroughs happen in a blink of an eye, some of which we aren't even aware of. For better or for worse, these changes are inevitable, but when it comes to learning disabilities, numerous studies have shown that the potential of such technological renovations is enormous and is yet to surprise us.
Rate of Children Suffering from Dyslexia and ADHD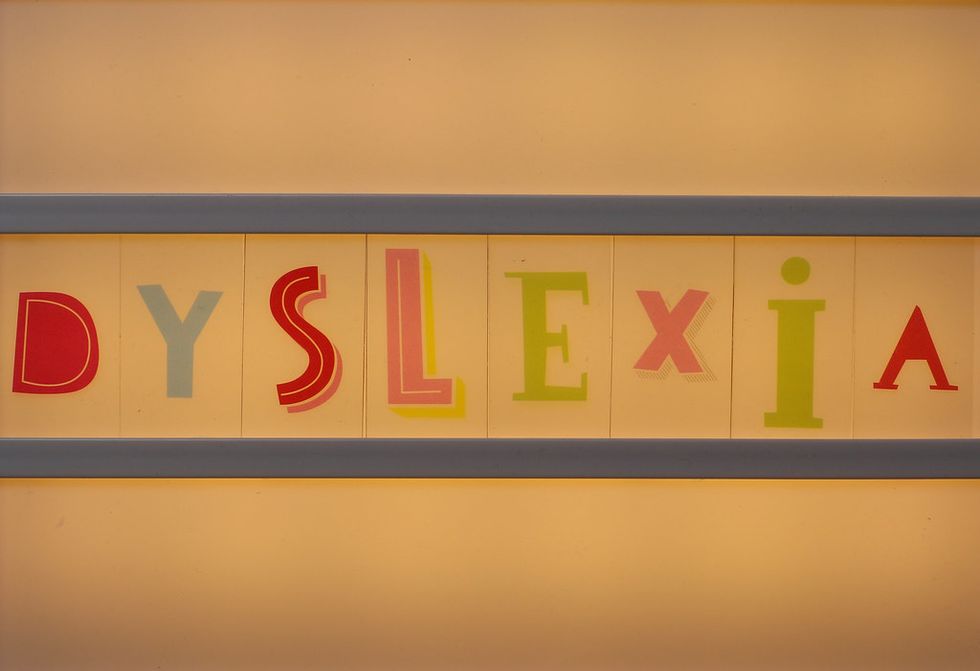 According to the Institute of Disability/UCED approximately 13% of the US population suffers from learning disabilities. The most popular of which is dyslexia, ADHD, Dyscalculia, Dysgraphia and Processing Deficits – and the list keeps growing as more disabilities are being recognized and tagged as learning disabilities. People who suffer from these disabilities may struggle not only in school but also later on in life, during their higher education and even as they try to progress in their professional careers. Thankfully, all the new tools and digital learning aids available nowadays have opened up new possibilities and create an increasingly inclusive environment, one in which the effects of learning disabilities are constantly being erased.
What Can AR Technology do?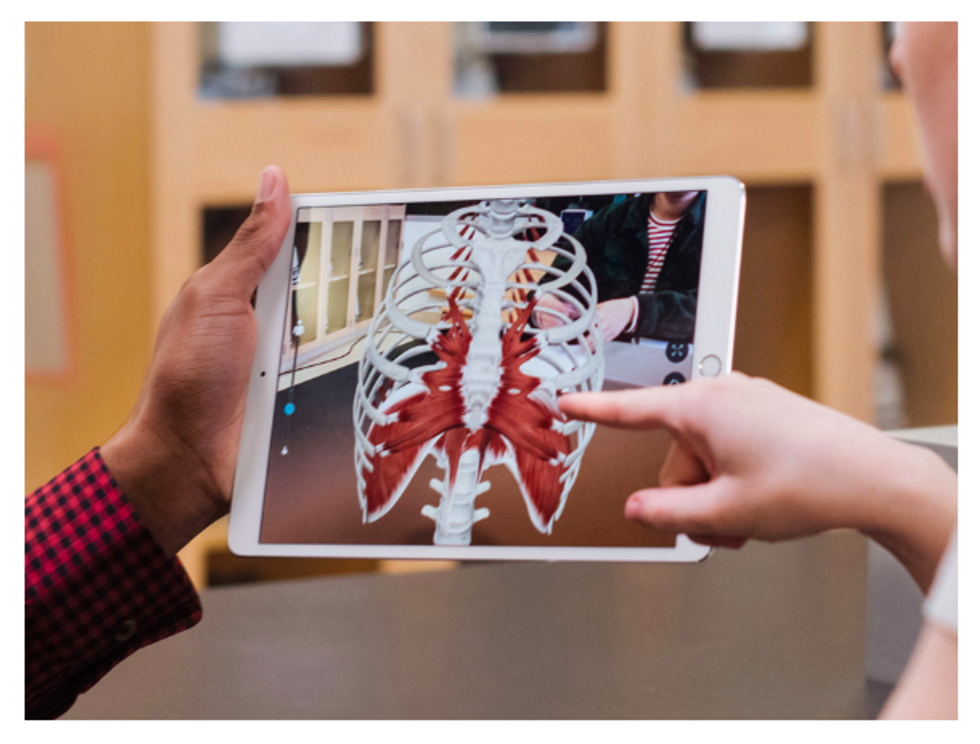 Augmented Reality (AR) is becoming one of those many tools. AR is an interactive experience in which real-world physical objects are augmented by computer 3D technology and information. Unlike Virtual Reality, in which the user has to interact with their computer-generated virtual surroundings, AR adds a virtual dimension on top of your existing environment rather than replacing it. As a result, you engage with the technology that may enhance your reality.
The future of AR is still in the making and experiencing swift growth. Prashanth Vijayaraghavan, who is a Technical Architect at REI systems, specializes in building and designing Augmented Reality projects using Vuforia and Unity (Vuforia uses computer vision technology to recognize 2D images and 3D objects in real-time, and projects 3D elements and animations generated using the Unity platform, offering tools for creating a captivating AR experience). With this powerful newfound technology, Mr. Vijayaraghavan was able to partake in the creation of numerous innovating and exciting projects. For instance; an augmented reality brochure in which relevant marketing videos come to life right on your phone, and according to Mr. Vijayaraghavan "can be extended to project useful information and videos on top of posters, business cards, pamphlets and more."
How AR Books can help children with reading disabilities read
But perhaps one of the most significant ways in which Mr. Vijayaraghavan has used this technology is in his creation of AR books for children. Being a father himself, Mr.Vijayaraghavan is fully aware of what it takes to keep a child, let alone a toddler, engaged for long periods of time. Furthermore, as environmental stimuli are on the rise, rather than fighting children's unavoidable engagement with a wide array of technologies, AR books are able to open a stream of communication which makes information more accessible. Even more so, there are studies that demonstrate how AR picture books serve as effective educational tools for children aged five to six and improve both their cognition and listening skills. These books also have the potential of solving recent years' decline in reading and address a concern that many parents have; children want more from their books. AR books definitely create an engaging experience that incorporates appealing 3D animations. For instance, in a book teaching young children of different vehicles, planes, boats, and cars come to life as the pages of the book turn. This technology not only brings another layer to the reading experience, but it might have the potential to revolutionize the entire education system as we know it.
In recent years more and more professionals voice their concerns regarding the relevance of our current educational system, claiming that its methods are outdated and should offer students skills and tools appropriate for our digital age. AR books could potentially even expand to learning materials and offer students yet another dimension that could make all the difference in their understanding. By creating a visual aspect, AR books could assist in bridging social gaps and making a variety of materials more accessible, thus addressing the marginalization of people who suffer from learning disabilities. Additionally, it should be noted that AR systems can enhance learning and training experiences by creating safe simulations environments and practices, as well as reduce costs associated with practical training for any age and of various sorts.
But until learning materials are created through AR technology and implemented in the education system, we can enjoy the many other benefits AR offers. For instance, Mr. Vijayaraghavan has participated in a competition and successfully created an AR Heads-up display prototype for NIST Public Safety Research Division using a Leap Motion Hand Sensor and HTC Vive headset projecting useful information such as maps, direction, oxygen levels, threats information and more. One can hope that this valuable technology will be applied to as many aspects as possible, assisting and supporting not only children with learning disabilities but in as many ways possible to optimize communication and data transmission.