National Cyber Security CTF Competitions in Oman and Morocco
According to a report from October 2, 2017, Oman's National Cyber Security CTF (Capture the Flag) Competition has been launched. The competition is held by the Information Systems Department at Sultan Qaboos University (SQU).
The orientation sessions were held in various colleges and universities in Oman on September 25-28, 2017.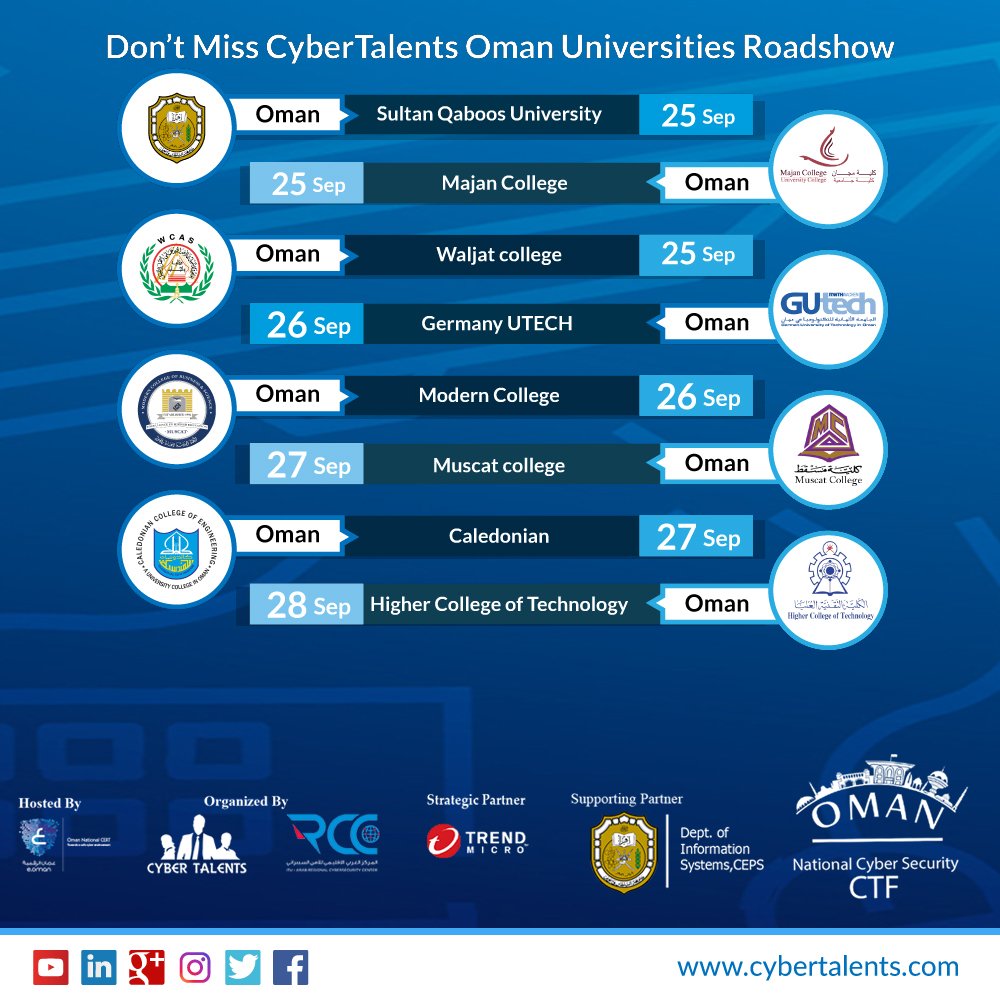 The online event will take place on October 26-28. The winners will take part in the final round to be held on November 11, 2017, at SQU. The regional stage will follow in Egypt, on December 15-16.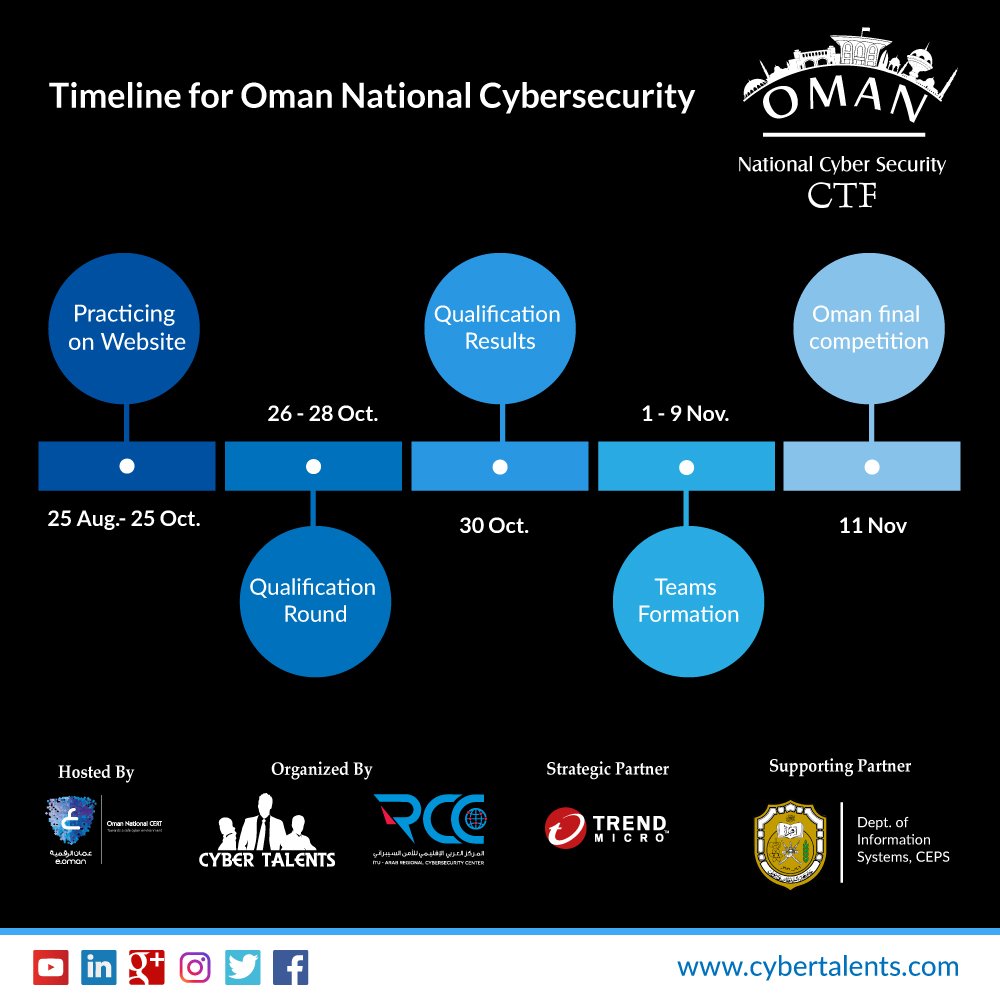 The event is organized by Cyber Talent and Arab Regional Cyber Security Center, and hosted by Oman CERT, with Micro Trend as a strategic partner.
A parallel competition is being held in Morocco (Morocco National Cyber Security CTF) at the same time, and the winners there will also participate in the regional final stage in Egypt.