We All Have Potential for Greatness
With everyone focused on Prime Minister Netanyahu's stunning victory in the Israeli elections, this "throwback" photo of Bibi and brothers Iddo and Yoni is sobering.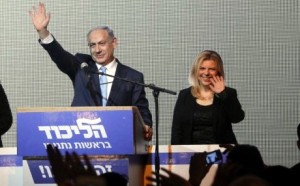 When we see leaders on the world stage, we forget that they started out as little boys and girls like so many of us.
These three Netanyahu brothers all grew up to serve in Sayeret Matkal (Special Forces Unit). Youngest brother Iddo became an accomplished doctor and author. Yoni (Yonatan) was the hero of the famous Entebbe raid who lost his life rescuing over 100 Israeli hostages.
We all know what happened to Bibi.
Raised in the home of Benzion and Tzila Netanyahu filled the young boys with idealism and tremendous potential.
But for all of us, like the Netanyahu brothers, it's what we do with that potential that matters.